Manufacture of Heat Exchanger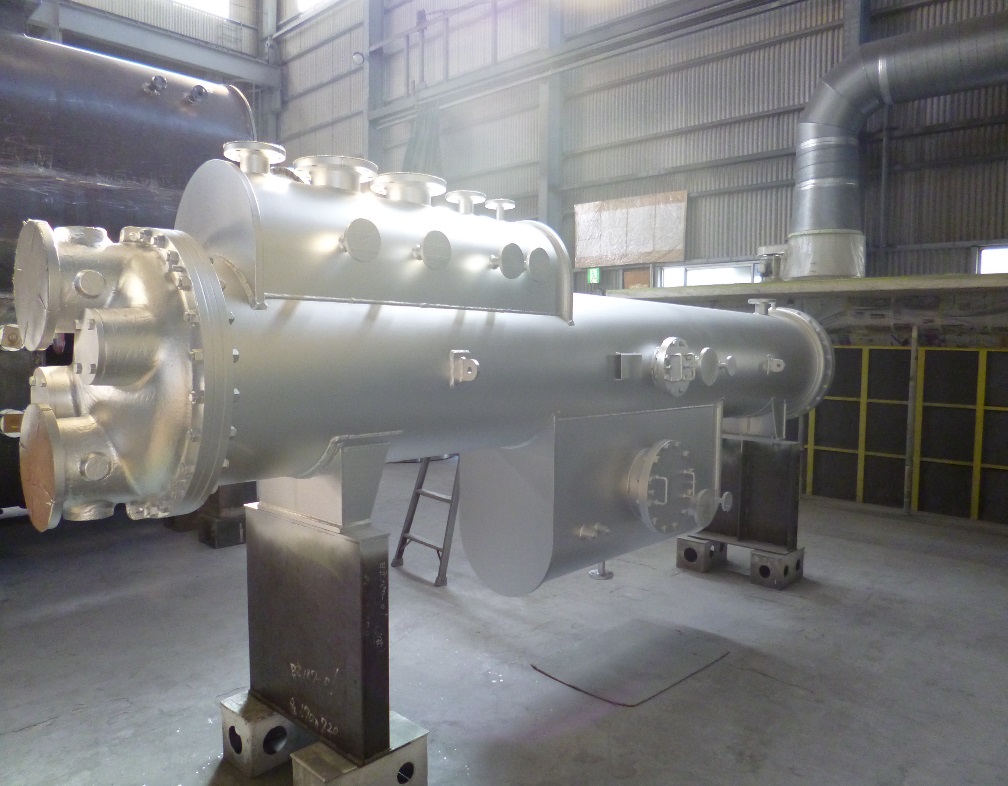 Shell & Tube Type Heat Exchanger
Shell & tube type heat exchanger mainly consists of the following parts.
- Shell body
- Water chamber cover
- Tubes
- Tube sheet
Depending on the material, necessary process of cutting, welding and/or machining is made. After assembly, we do inspection. Once it passes inspection, we do painting and final check, and then ship.
---
1. Material preparation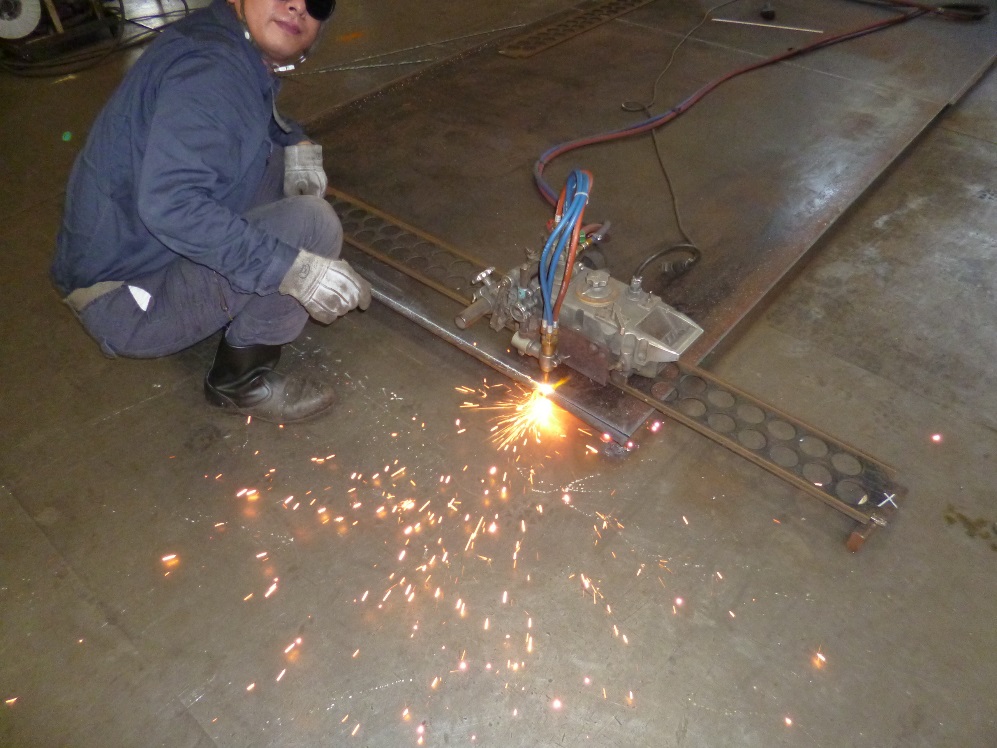 Cutting and Machining for the Materials
As a preparation, we cut and machine materials such as plate, pipe, etc.
---
2. Canning/Welding Work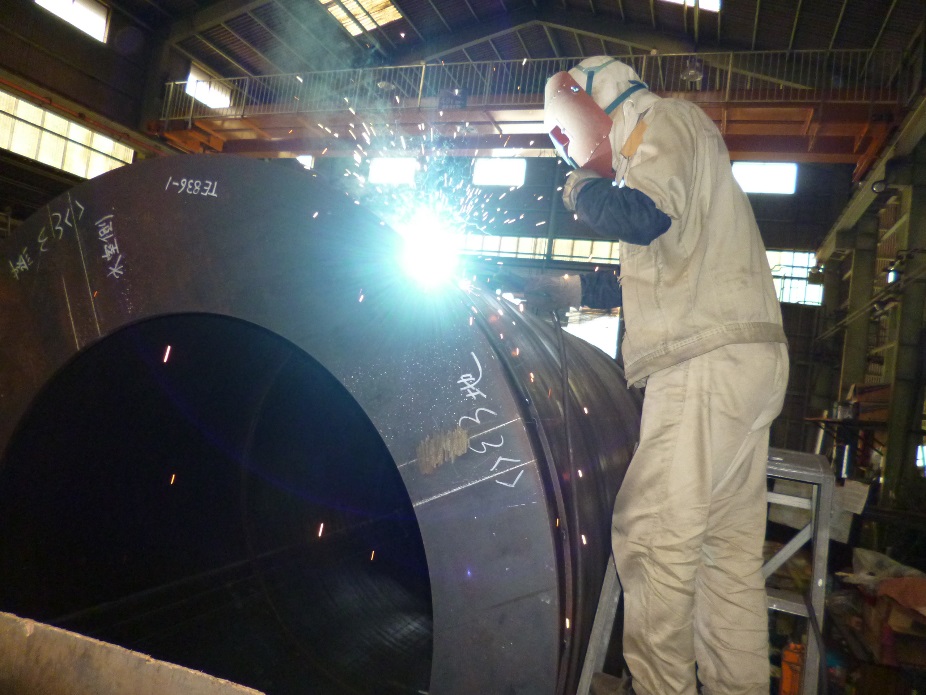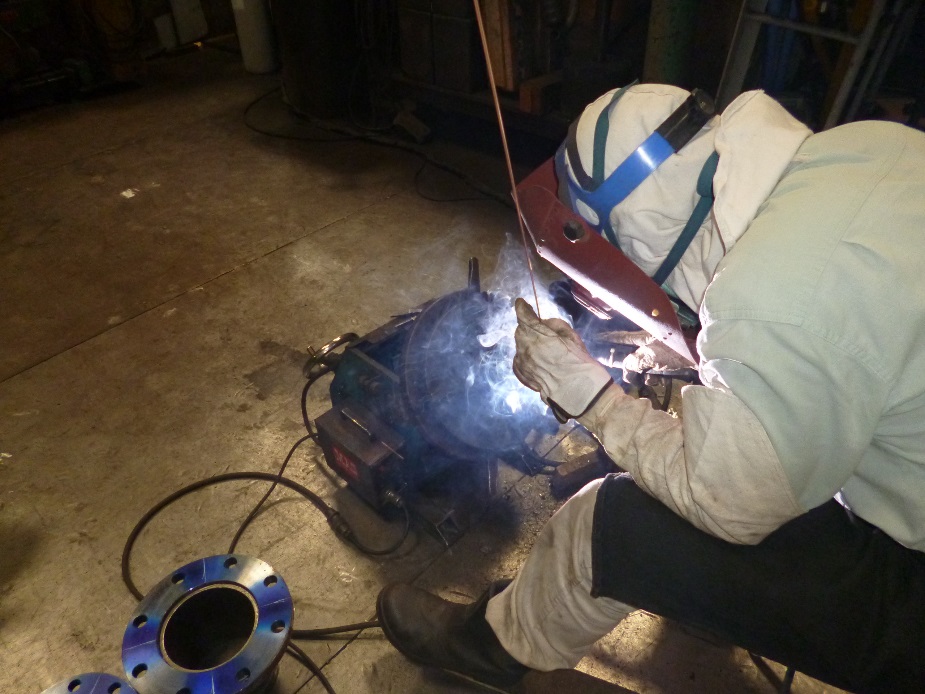 Canning/Welding Work
Processed materials are assembled by welding.
---
3. Water Chamber Cover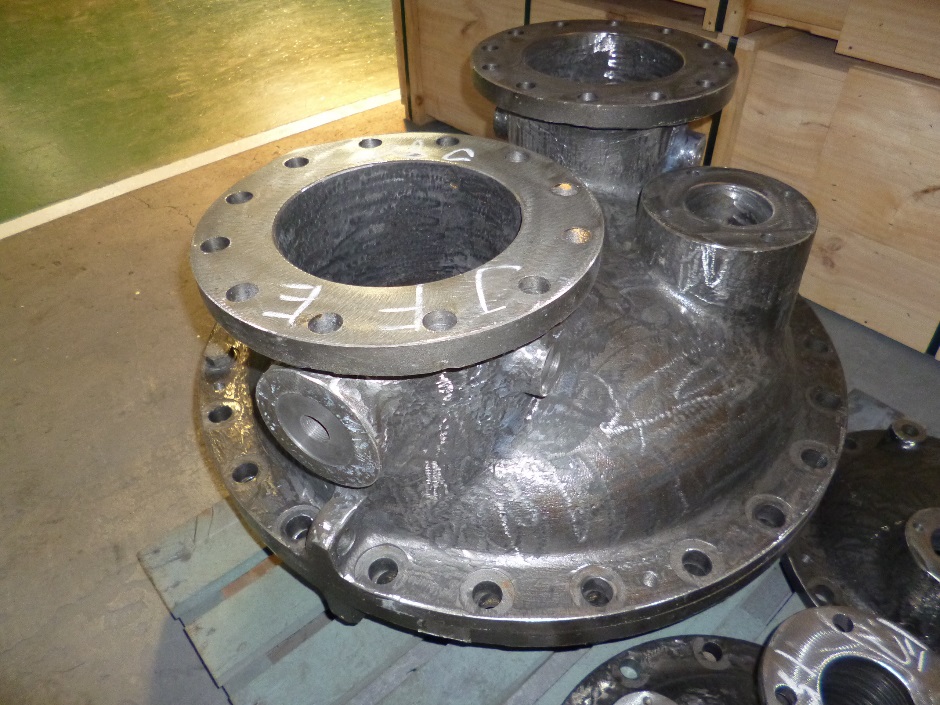 Manufacture of Water Chamber Cover
We manufacture casting water chamber cover.
Blasting (surface treatment) and machining are performed.
---
4. Manufacture of Tube Sheet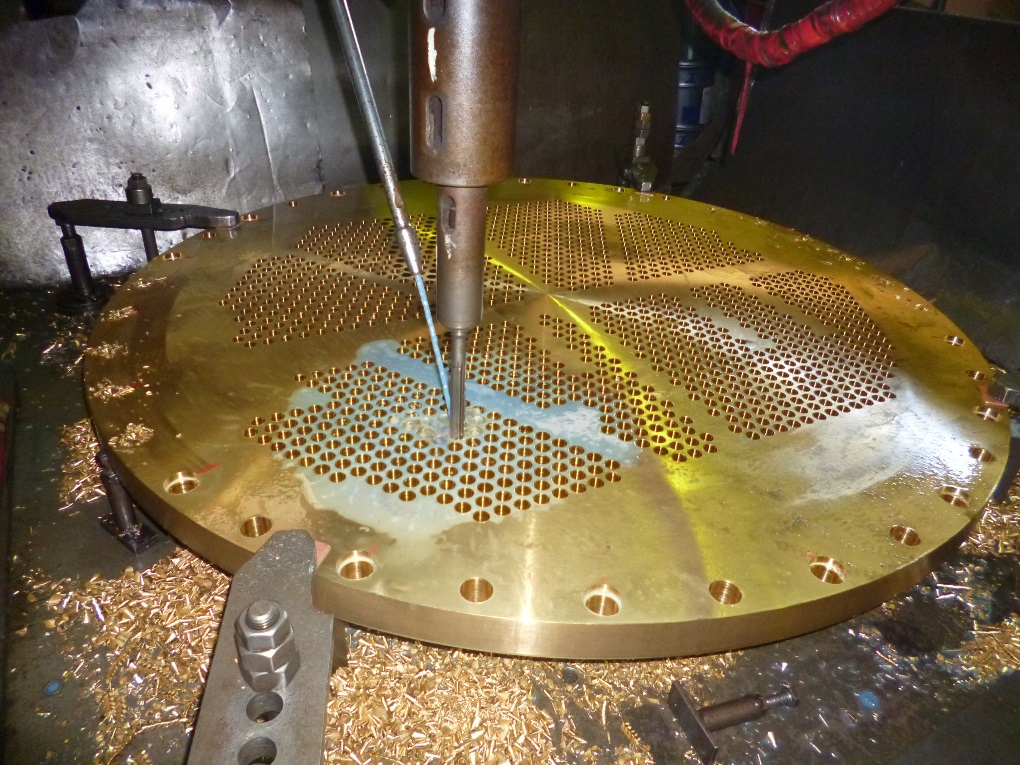 Machining for Tube Sheet (Drilling)
We drill holes in tube sheet, where tubes and bolts are inserted.
In order to increase the air tightness, reaming is executed.
---
5. Manufacture of Buffle and Prop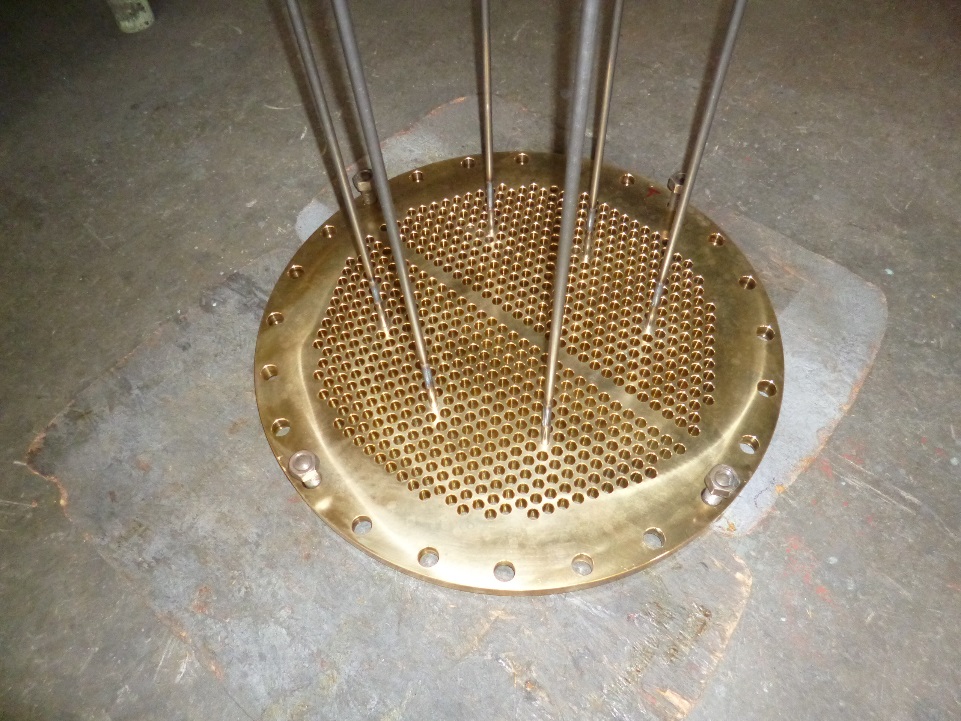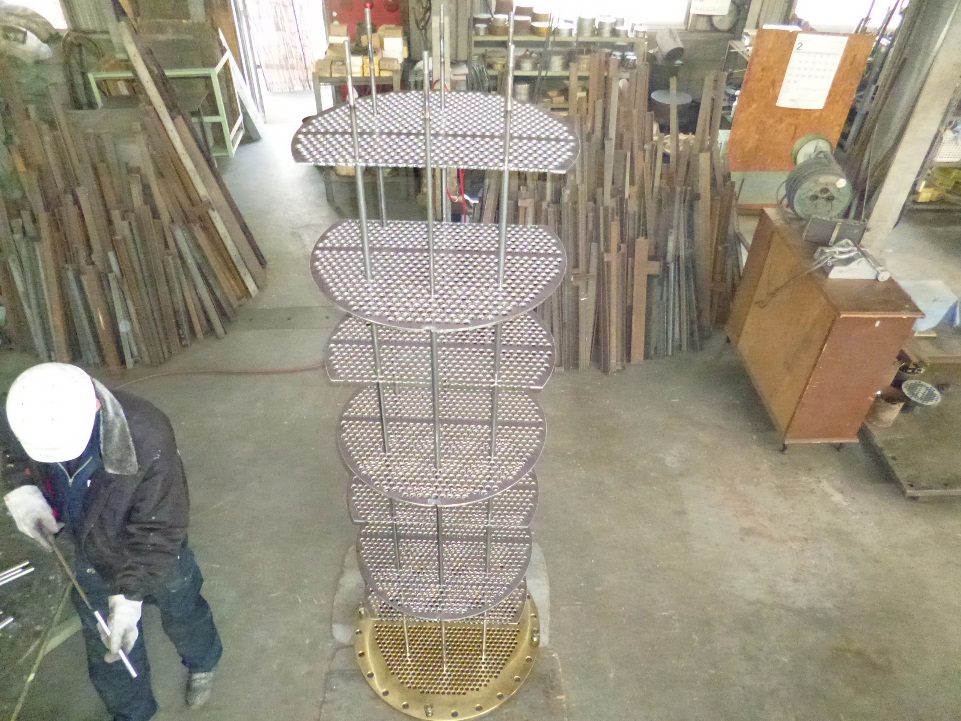 Assembly of Buffle and Prop
Buffle, prop and tube sheet are assembled and incorporated into a shell body.
Small ones are assembled in a standing state.
---
6. Incorporation of Tubes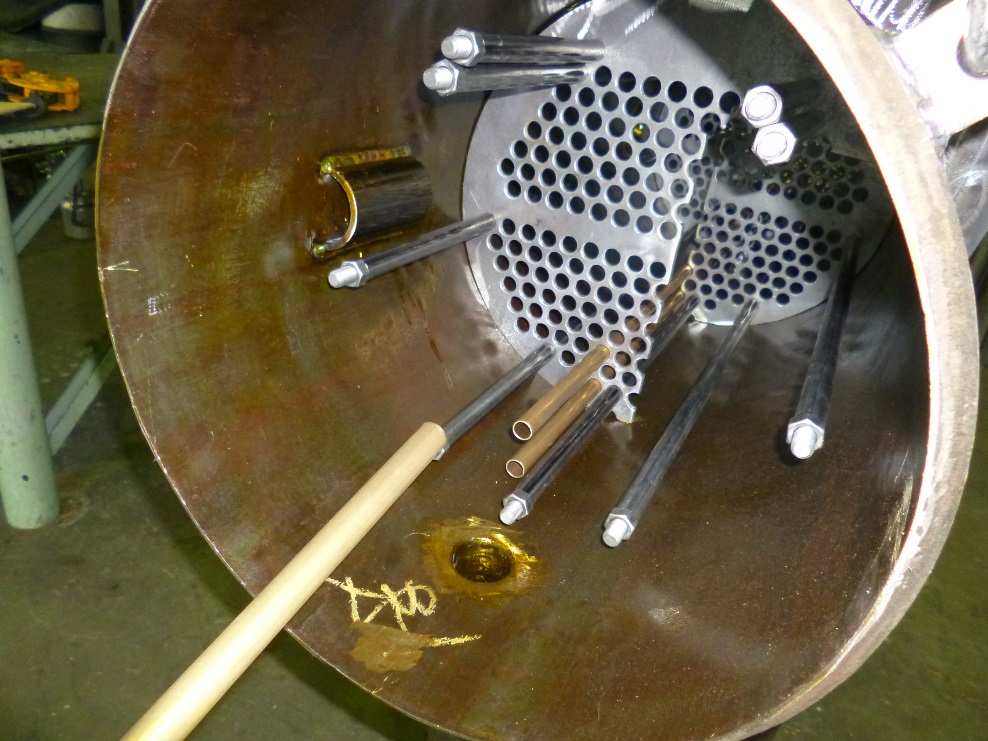 Incorporation of Tubes
Tubes are incorporated into a shell body.
There are various ways, and in this photo, tubes are inserted by hand.
---
7. Attachment of Tubes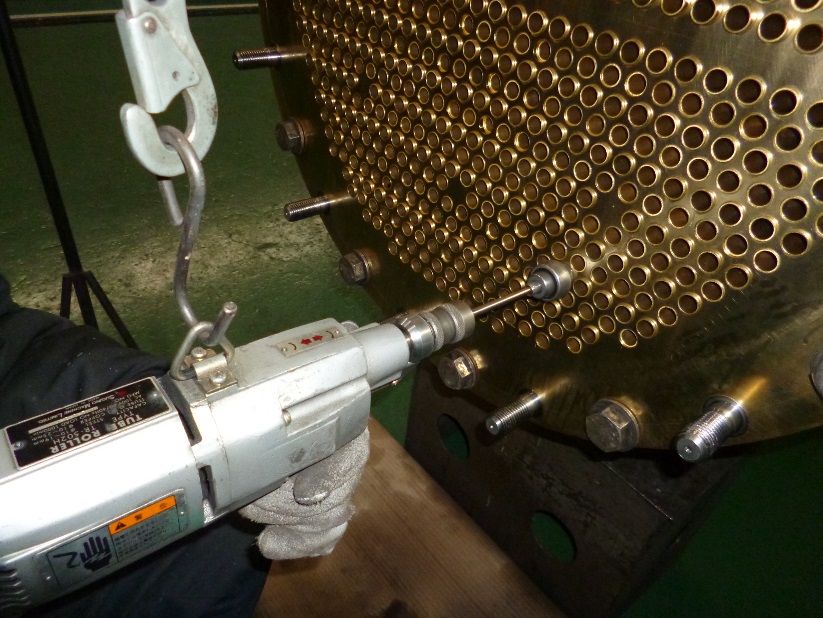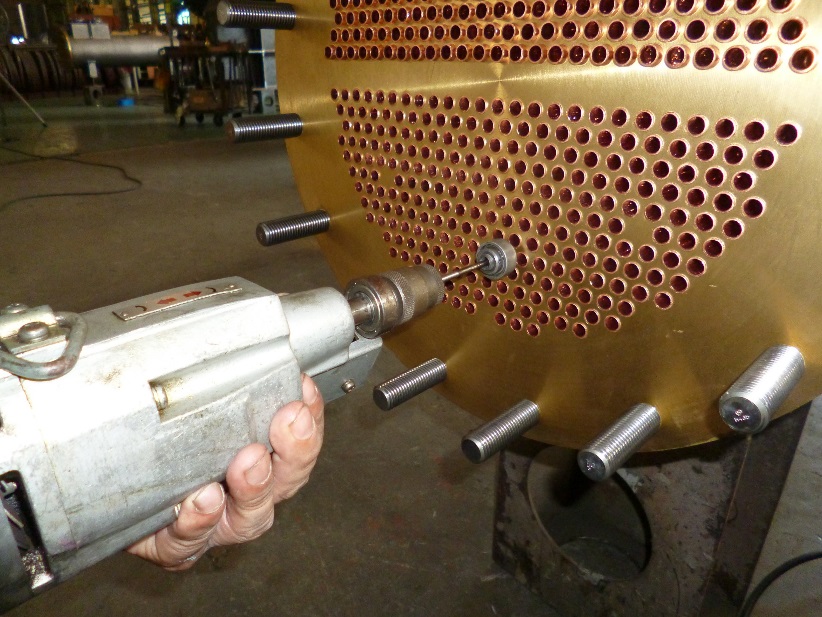 Attachment of Tubes
Tubes are attached to the tube sheet.
Tube expansion method is often used.
Tube expansion is performed uniformly by torque control.
---
8. Inspection
Water chamber side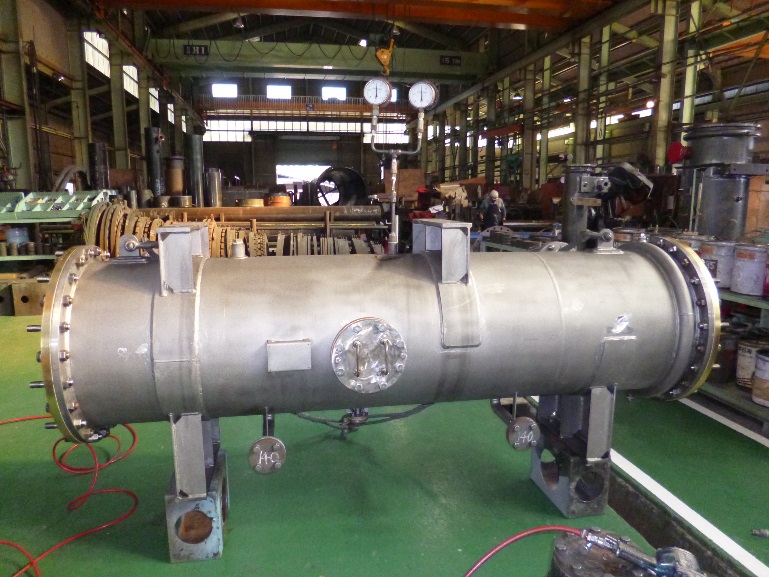 Body side
Inspection of Heat Exchanger
We do dimensional and visual inspection as well as pressure test such as water pressure, air tightness, etc.
We install a pressure gauge and inspect shell body and water chamber cover separately.
---
9. After Inspection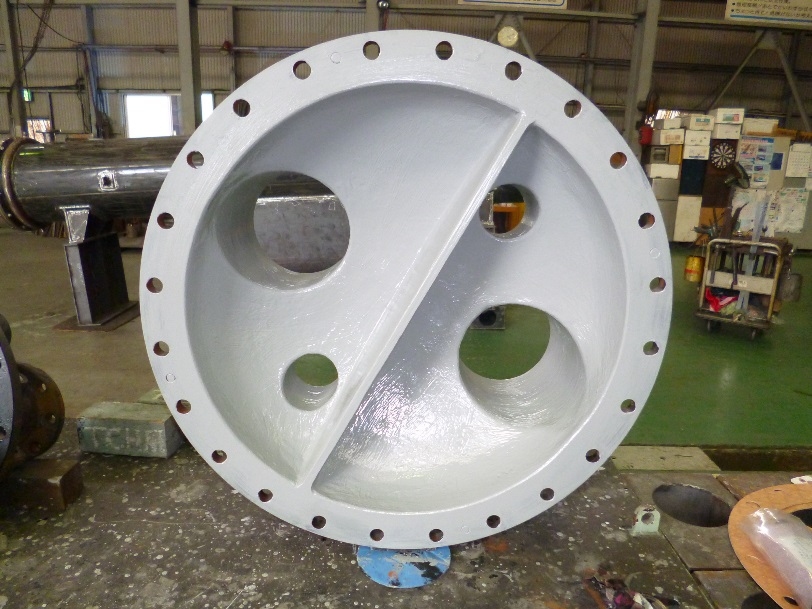 Water entrance side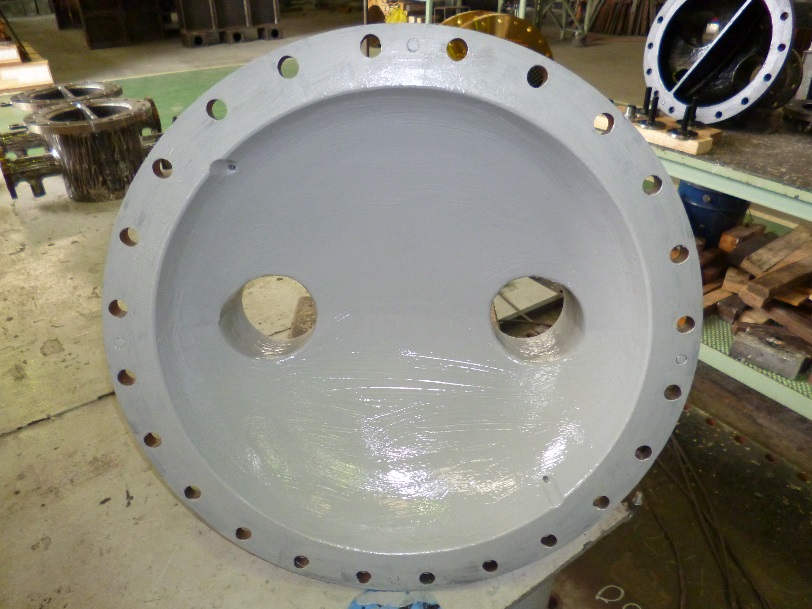 Turn back side
Painting on Water Chamber Cover After Inspection
After it passes all inspections, we do painting.
Since seawater is often used for cooling, we paint the inside of water chamber cover with heavy rust-proof coating.
---
10. Painting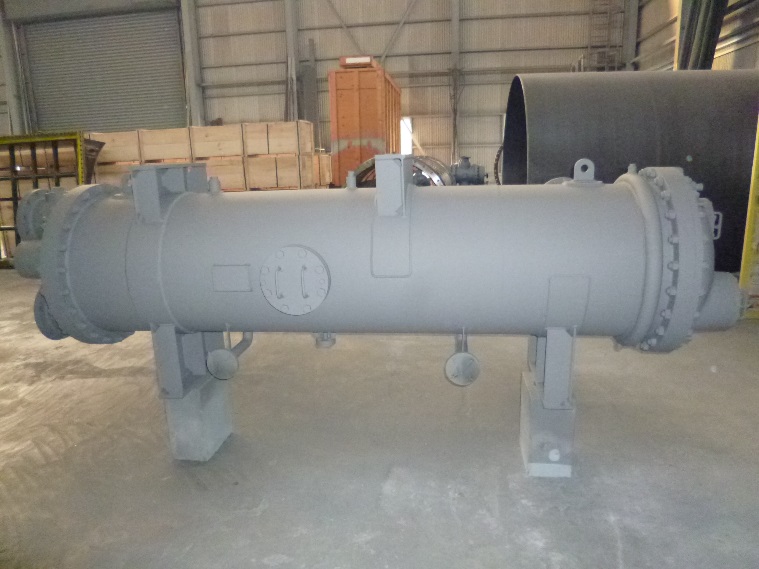 under coating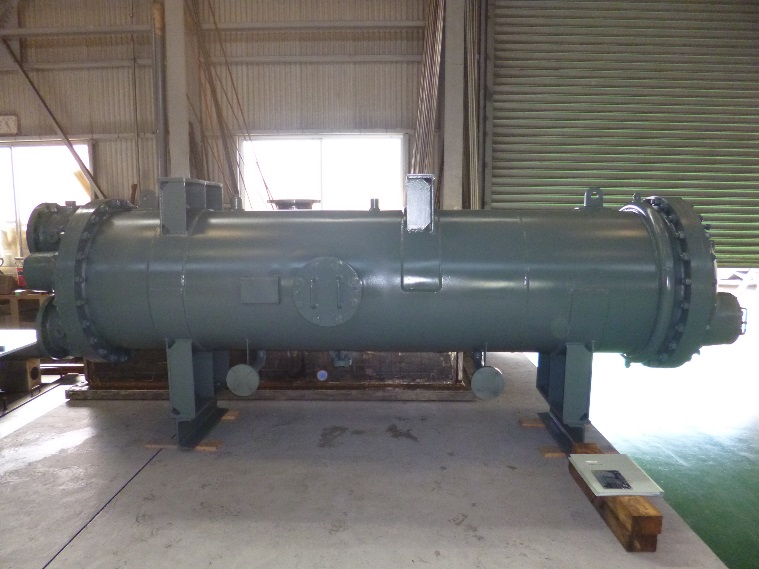 final coating
Outer Surface Painting
After water chamber cover is attached, we paint the outer surface of the product.
Usually, both under coating and the final coating are performed. Sometimes only under coating is performed and heat insulator is attached.
---
11. Shipment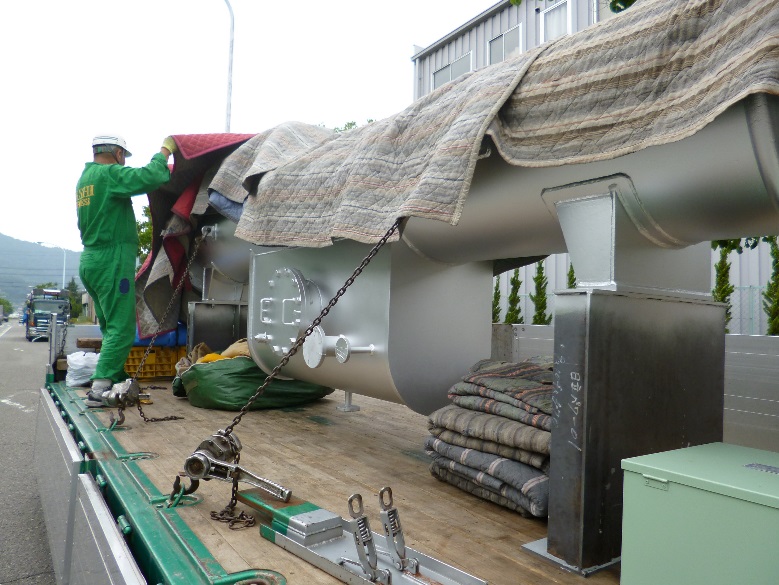 Shipment of the Product
Product is shipped with accessories.
In case of domestic transportation, it is delivered on a truck or trailer.
We cover the product to prevent damage to it in transit.
---